Home
»
Product Range
» Structural Steel
Structural Steel

Structural Steel solutions offered comprise steel construction material in shape of a profile which can be made available in specific shapes or cross sections as well as chemical composition and metallurgy standards as specified by the customers.

Featuring superior mechanical properties, these structural steel solutions can be made available in different shapes, sizes, compositions, strengths and other options so as to perfectly match up with the specific requirements of the customers. The solutions offered under this include MS Channel, MS Beam, MS Angle, T Angle and Unequal Angle.
MS Channel
MS Channel solutions offered find application in meeting the construction demands of industrial sheds, bridges, building structure and in other end application areas.

These can be made available in different sizes ranges from 75x40 to 400x100 as well as in specific sections based on the chosen sizes. Further, these mild steel channels can also be developed in different rolling tolerances including Web of up to 200 mm ± 2.5 mm and above 200 mm ± 3 mm, Flange of up to 100 mm ± 2 mm, Sectional weight of - ± 2.5 % and for fixed length of ± 100 mm.
MS Beam
MS Beam offered are precision designed to effectively handle the vertical gravitational forces as well as in carrying horizontal loads including loads as a resultant from earthquake or winds. Here, the loads carried by beam are transferred to columns and walls which further transfer forces to adjacent members that are part of given structural compression.

The available choices include I-beam or wide-flange beam with popular end usage including in steel-frame buildings as well as in the construction of bridges. We also ensure that the beam are stiffer that produce less deflection/displacement to the structural element under load.
MS Angle
MS Angle solutions offered find main application in fabrication jobs, Structure building, transmission line towers as well as in making frames among other end usages. Being durable and of high strength, these Mild Steel Angles can be made available in desired specifications as well as at competitive market prices to our clients.

The MS angle options include Equal angles, Unequal angles as well as in different lengths as specified by the customers. These can also be cut to size and delivered as specified by the customers. Further, for delivering superior end performance, these also come tested for mechanical properties that include Tensile Strength, Elongation at gauge length, Yield Stress, Bend Test and others.
T Angle
T Angle solutions offered feature construction designs where one leg of angle is in center at 90° to the other leg, thus meeting the requirements of supporting loads on both sides. Being cost-effective in end usage, these provide better structural rigidity as well as come in high strength-to-weight ratio with corrosion resistance properties, thus making these widely preferred by the customers.

Being multi-ribbed profiles, these also help in forming superior bonding with mortar that further bonds with brickwork and lintel so as to create a composite beam featuring superior strength as well as structural integrity. Further, the platform leg is designed to provide wider support base for brickwork as well as meets requirements of generous keying area for cement rendering.
Unequal Angle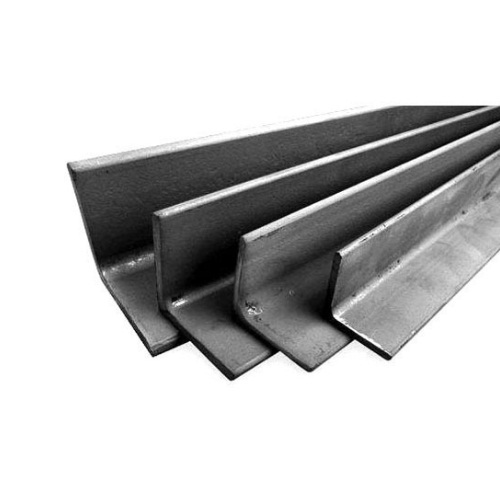 Unequal Angle
offered features mild steel finish and are also generally known by the names of Rolled Steel Angle or RSA or angles. The designs of these angles allow reduction in the weights, thus making them preferred for the construction field.

©
Steelloys India Pvt. Ltd.
. All Rights Reserved (
Terms of Use
)
Developed and Managed by
IndiaMART InterMESH Limited